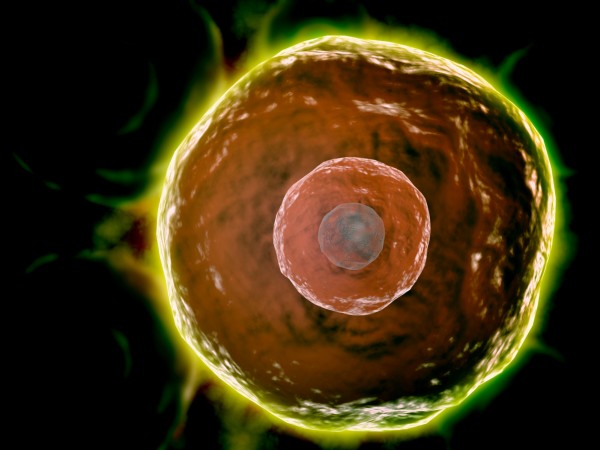 | | |
| --- | --- |
| Alternative Name: | Leu3a, T4 |
| Antigen: | CD4 |
| Application: | Flow cytometry |
| Clonality: | monoclonal |
| Clone: | OX-35 |
| Emission Maximum: | 576 nm |
| Excitation Maximum: | 496 nm, 565 nm |
| Field of Interest: | Immunophenotyping, MHC |
| Format/Fluorochrome: | PE |
| Isotype: | IgG2a |
| Laser: | Blue , Green, Yellow |
| Regulatory Status: | RUO |
| Source Species: | Mouse |
| Target Species: | Rat |
| Product number: | BU785433 |
For Research Use Only
Concentration Unit mg/mL Concentration 0,5 Quantity 0.1 mg Volume 0.2 mL...
more
CyFlow™ CD4 PE
| | |
| --- | --- |
| Concentration Unit | mg/mL |
| Concentration | 0,5 |
| Quantity | 0.1 mg |
| Volume | 0.2 mL |
| Immunogen | MLR generated rat Th cells |
| Background Information | CD4 (T4, Leu3a) is a 55 kDa single-chain transmembrane glycoprotein expressed on a subset of T lymphocytes (''helper'' T-cells) and also on monocytes, tissue macrophages and granulocytes. In extracellular region there are 4 immunoglobulin-like domains (1 Ig-like V-type and 3 Ig-like C2-type). Transmembrane region forms 25 aa, cytoplasmic tail consists of 38 aa. Domains 1, 2 and 4 are stabilized by disulfide bonds. The intracellular domain of CD4 is associated with p56Lck, a Src-like protein tyrosine kinase. |
| Usage | The reagent is designed for Flow Cytometry analysis. Working concentrations should be determined by the investigator. |
| Storage Buffer | The reagent is provided in phosphate buffered saline (PBS) solution, pH ≈7.4, containing 0.09% (w/v) sodium azide. |
| Storage | Avoid prolonged exposure to light. Store in the dark at 2-8°C. Do not freeze. |
| Stability | Do not use after expiration date stamped on vial label. |
Specific References
| Dragun D, Lukitsch I, Tullius SG, Qun Y, Park JK, Schneider W, Luft FC, Haller H: Inhibition of intercellular adhesion molecule‑1 with antisense deoxynucleotides prolongs renal isograft survival in the rat. Kidney·Int. 1998·Dec; 54(6):2113‑22. <·PMID:·9853277·> | Salomon I, Netzer N, Wildbaum G, Schif-Zuck S, Maor G, Karin N: Targeting the function of IFN‑gamma‑inducible protein 10 suppresses ongoing adjuvant arthritis. J·Immunol. 2002·Sep·1; 169(5):2685‑93. <·PMID:·12193742·> | Tsuji H, Kawaguchi S, Wada T, Nagoya S, Inobe M, Yamashita T, Ishii S, Uede T: Adenovirus‑mediated in vivo B7‑1 gene transfer induces anti‑tumor immunity against pre‑established primary tumor and pulmonary metastasis of rat osteosarcoma. Cancer·Gene·Ther. 2002·Sep; 9(9):747‑55. <·PMID:·12189524·> | Yan Y, Devos T, Yu L, Xia G, Rutgeerts O, Goebels J, Segers C, Lin Y, Vandeputte M, Waer M: Pathogenesis of autoimmunity after xenogeneic thymus transplantation. J·Immunol. 2003·Jun·15; 170(12):5936‑46. <·PMID:·12794120·> | Baba T, Ishizu A, Iwasaki S, Suzuki A, Tomaru U, Ikeda H, Yoshiki T, Kasahara M: CD4+/CD8+ macrophages infiltrating at inflammatory sites: a population of monocytes/macrophages with a cytotoxic phenotype. Blood. 2006·Mar·1; 107(5):2004‑12. <·PMID:·16269616·> | Gelderman KA, Hultqvist M, Holmberg J, Olofsson P, Holmdahl R: T cell surface redox levels determine T cell reactivity and arthritis susceptibility. Proc·Natl·Acad·Sci·USA. 2006·Aug·22; 103(34):12831‑6. <·PMID:·16908843·> | Baba T, Iwasaki S, Maruoka T, Suzuki A, Tomaru U, Ikeda H, Yoshiki T, Kasahara M, Ishizu A: Rat CD4+CD8+ macrophages kill tumor cells through an NKG2D‑ and granzyme/perforin‑dependent mechanism. J·Immunol. 2008·Mar·1; 180(5):2999‑3006. <·PMID:·18292522·> | Ramiro-Puig E, Pérez-Cano FJ, Ramos-Romero S, Pérez-Berezo T, Castellote C, Permanyer J, Franch A, Izquierdo-Pulido M, Castell M: Intestinal immune system of young rats influenced by cocoa‑enriched diet. J·Nutr·Biochem. 2008·Aug; 19(8):555‑65. <·PMID:·18061430·> | Hishikari K, Suzuki J, Ogawa M, Isobe K, Takahashi T, Onishi M, Takayama K, Isobe M: Pharmacological activation of the prostaglandin E2 receptor EP4 improves cardiacfunction after myocardial ischaemia/reperfusion injury. Cardiovasc·Res. 2009·Jan·1; 81(1):123‑32. <·PMID:·18805784·> | Viel EC, Lemarié CA, Benkirane K, Paradis P, Schiffrin EL: Immune regulation and vascular inflammation in genetic hypertension. Am·J·Physiol·Heart·Circ·Physiol. 2010·Mar; 298(3):H938‑44. <·PMID:·20044442·> | Monzon-Casanova E, Steiniger B, Schweigle S, Clemen H, Zdzieblo D, Starick L, Müller I, Wang CR, Rhost S, Cardell S, Pyz E, Herrmann T: CD1d expression in paneth cells and rat exocrine pancreas revealed by novel monoclonal antibodies which differentially affect NKT cell activation. PLoS·One. 2010·Sep·30; 5(9):pii:e13089. <·PMID:·20927351·>
Article successfully added.