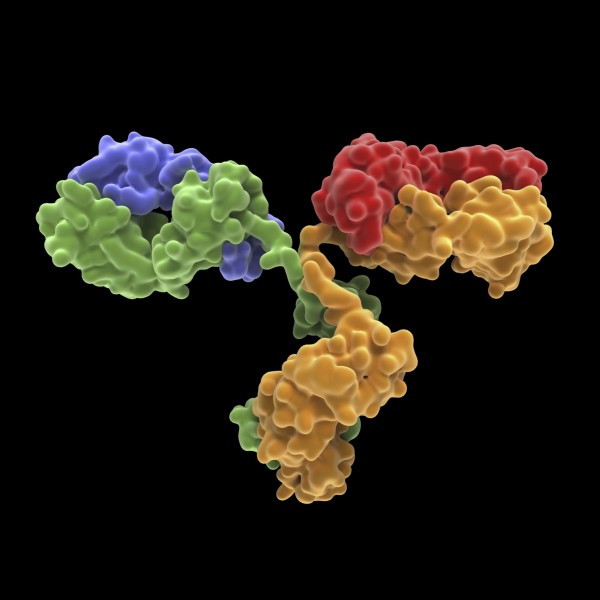 | | |
| --- | --- |
| Antigen: | IgG2a Isotype Control |
| Application: | Flow cytometry (Isotype control) |
| Clonality: | monoclonal |
| Clone: | PPV-04 |
| Emission Maximum: | 660 nm |
| Excitation Maximum: | 650 nm |
| Field of Interest: | Isotype controls |
| Format/Fluorochrome: | APC |
| Isotype: | IgG2a |
| Laser: | Red |
| Species of Origin: | Mouse |
| Product number: | CC181938 |
For Research Use Only
Concentration Unit mg/mL Concentration 0.1 Quantity 0.1 mg Immunogen...
more
CyFlow™ IgG2a APC
| | |
| --- | --- |
| Concentration Unit | mg/mL |
| Concentration | 0.1 |
| Quantity | 0.1 mg |
| Immunogen | < no data > |
| Specifity | This mouse IgG2a monoclonal antibody (clone PPV-04) reacts with undefined epitope on a plant pathogen. |
| Background Information | The specificity of staining by monoclonal antibodies to target antigens should be verified by establishing the amount of non-specific antibody binding. Especially at higher concentration (more than 15μ/ml) the antibody staining usually has consignable background. To this end a non-reactive immunoglobulin of the same isotype is included as a negative control for each specific monoclonal antibody used in a particular immunoassay. The monoclonal antibody PPV-04, generated against a plant pathogen, does not cross-react with other species, and hence all the background that could be observed when working with this antibody would be a result of general nonspecific interactions between an mouse IgG2a molecule and the respective sample under the particular conditions. This shall help the customer to set up the experimental conditions so that the nonspecific binding of any antibody is abolished. |
| Usage | The reagent is designed as an isotype control for Flow Cytometry analysis. To establish the amount of non-specific antibody binding, match the concentration of the correct isotype to the recommended working concentration of the antigen-specific antibody. If the background signal of the isotype control is too high (usually when working antibody concentrations are above 10 µg/ml of incubation mixture), change the experimental conditions to reduce the background. |
| Storage Buffer | The reagent is provided in stabilizing phosphate buffered saline (PBS) solution, pH ≈7.4, containing 0.1% (w/v) sodium azide. |
| Storage | Avoid prolonged exposure to light. Store in the dark at 2-8°C. Do not freeze. |
| Stability | Do not use after expiration date stamped on vial label. |
Specific References
| Almeida CR, Vasconcelos DP, Gonçalves RM, Barbosa MA: Enhanced mesenchymal stromal cell recruitment via natural killer cells by incorporation of inflammatory signals in biomaterials. J·R·Soc·Interface. 2012·Feb·7; 9(67):261-71. <·PMID:·21752807·> | Glier H, Holada K: Blood storage affects the detection of cellular prion protein on peripheral blood leukocytes and circulating dendritic cells in part by promoting platelet satellitism.. J·Immunol·Methods. 2012·Jun·29; 380(1-2):65-72. <·PMID:·22522115·> | Kneissl J, Keller S, Lorber T, Heindl S, Keller G, Drexler I, Hapfelmeier A, Höfler H, Luber B: Association of amphiregulin with the cetuximab sensitivity of gastric cancer cell lines. Int·J·Oncol. 2012·Aug; 41(2):733-44. <·PMID:·22614881·> | Maiolini A, Carlson R, Tipold A: Toll-like receptors 4 and 9 are responsible for the maintenance of the inflammatory reaction in canine steroid-responsive meningitis-arteritis, a large animal model for neutrophilic meningitis.. J·Neuroinflammation. 2012·Sep·27; 9:226. <·PMID:·23016675·> | Sunzenauer S, Zojer V, Brameshuber M, Tröls A, Weghuber J, Stockinger H, Schütz GJ: Determination of binding curves via protein micropatterning in vitro and in living cells. Cytometry·A. 2013·Sep; 83(9):847-54. <·PMID:·23125142·> | Rygh CB, Wang J, Thuen M, Gras Navarro A, Huuse EM, Thorsen F, Poli A, Zimmer J, Haraldseth O, Lie SA, Enger PØ, Chekenya M: Dynamic Contrast Enhanced MRI Detects Early Response to Adoptive NK Cellular Immunotherapy Targeting the NG2 Proteoglycan in a Rat Model of Glioblastoma. PLoS·One. 2014·Sep·30; 9(9):e108414. <·PMID:·25268630·> | Vogel K, Thomann S, Vogel B, Schuster P, Schmidt B: Both plasmacytoid dendritic cells and monocytes stimulate natural killer cells early during human herpes simplex virus type 1 infections. Immunology. 2014·Dec; 143(4):588-600. <·PMID:·24943264·> | Thomann S, Boscheinen JB, Vogel K, Knipe DM, DeLuca N, Gross S, Schuler-Thurner B, Schuster P, Schmidt B: Combined cytotoxic activity of an infectious, but non‐replicative herpes simplex virus type 1 and plasmacytoid dendritic cells against tumour cells. Immunology. 2015·Oct; 146(2):327-38. <·PMID:·26194553·> | Mehling M, Burgener AV, Brinkmann V, Bantug GR, Dimeloe S, Hoenger G, Kappos L, Hess C: Tissue Distribution Dynamics of Human NK Cells Inferred from Peripheral Blood Depletion Kinetics after Sphingosine-1-Phosphate Receptor Blockade.. Scand·J·Immunol. 2015·Nov; 82(5):460-6. <·PMID:·26285786·> | Hromadnikova I, Li S, Kotlabova K, Dickinson AM: Influence of In Vitro IL-2 or IL-15 Alone or in Combination with Hsp 70 Derived 14-Mer Peptide (TKD) on the Expression of NK Cell Activatory and Inhibitory Receptors on Peripheral Blood T Cells, B Cells and NKT Cells.. PLoS·One. 2016·Mar·16; 11(3):e0151535. <·PMID:·26982331·>
Article successfully added.