Article successfully added.
CyFlow® Counter - The complete solution for CD4 and CD4% testing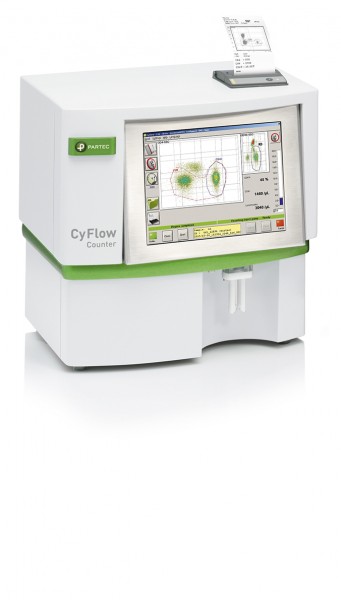 The complete solution for CD4 and CD4% testing The CyFlow® Counter is a fully equipped compact and robust desktop flow cytometer with green laser excitation and three optical parameters (SSC and 2 fluorescence channels). It performs both fluorescence analysis and True Volumetric Absolute cell Counting (TVAC) without the need for reference beads or a haematology counter. It represents a reliable solution with variable sample throughput for local heath care centers as well as district and regional hospitals. The CyFlow® Counter is simple to install and does not need any additional setup time. With the CD4/CD4% easy count kit reagents, blood sample preparation and incubation occur outside the device, which increases the sample throughput. Results are presented within three minutes as diagrams and as counting results in cells/µl blood sample or percentage.
Product number:

CyFlow-Counter